Helping People by Providing the Right Services, at the Right Time, and in the Right Place
Is your child struggling in school?
Children in Foster Care need a Hero. Is that hero YOU?
Helping Families Find Their Rhythm
Life can be Challenging… We're here for you. At Cadence Care Network, we provide a continuum of outcome-focused and family-centered treatment services helping those we serve to live their best possible life.
Join us on February 24, 2024 for an unforgettable evening of comedy for a great cause at Penguin City Brewery!
Host Bill Squire can be heard weekdays on the Alan Cox Show on the legendary Buzzard, WMMS 100.7FM. He is joined by fellow Cleveland comedian John Armstrong. Headliner Jason Lawhead joins us from San Diego bringing decades of national touring experience, including opening for Bill Burr. Heavy apps will be provided, while beer, wine, and spirits will be available for purchase.
All proceeds benefit the Cadence Care Network Foundation.
Cadence Care Network's Behavioral Health Program offers treatment for children, teenagers and adults experiencing problems with...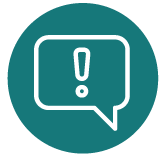 Attention
Mood
Signs of Depression
Anxiety
Autism Spectrum Disorders
Other Circumstances
Cadence Care Network matches patient and caring adults with the most vulnerable children in our community.
Being a foster caregiver provides you with a rewarding opportunity to positively impact a child's life.
We are committed to supporting our foster caregivers. We provide dedicated 24/7 support, initial and ongoing training, daily reimbursement for the care of children, respite, and access to transportation services for the children in their care.
Cadence Care Network has been chosen by the Annie E.…
Read More
Cadence Care Network will assist preschool teachers and provide solutions…
Read More